MANIFEST FOR BIOLOGICAL DIVERSITY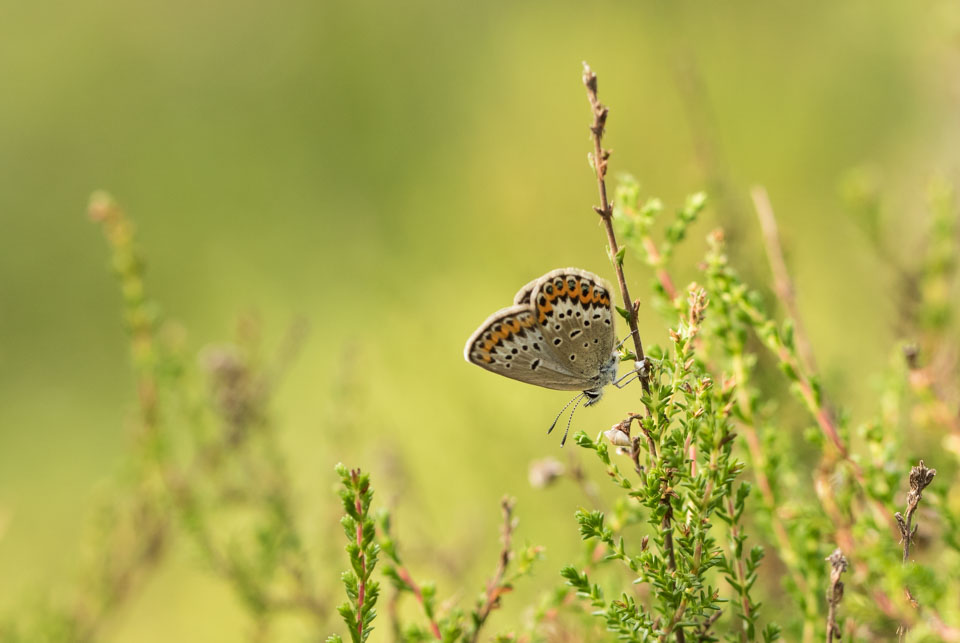 In 2002, The United Nations initiated the International day for biological diversity to increase awareness about the importance of natural ecosystems and biodiversity. Fifteen years has passed since then, and the scientific community warns us that the sixth mass-extinction is occurring right now. Despite this, the issue rarely gets the attention it needs. We want to change that.
Climate change and biodiversity loss are the critical issues of our time. These are two issues that are closely intertwined, as species-rich ecosystems makes for better resilience against climate change. One example is primeval forests, which store large amounts of carbon, keeping it out of the atmosphere. Another is natural wetlands, which make society less vulnerable to flooding events. These are just two in a long line of examples. At the same time, climate change causes loss of species richness through desertification, coral-bleaching and the warming of arctic environments.
There has never existed as much knowledge about the biodiversity loss issue as it does now. One scientific study after another confirms the importance of biodiversity. For example, we know that living close to species-rich nature has great health benefits.  
It is about time that the scientific conclusions are properly implemented in political decisions as well as in business decisions.
In taking up The Day for Biological Diversity, our goal is to make it a celebration of nature and biodiversity. This to raise the issue in public debate to make sure that the threats are taken seriously. Our dream is for as many people as possible to participate in activities and that the issue is actively discussed each year on May 22. We want for kids and their parents to go outside and look for butterflies, and for politicians to look for solutions towards saving them.
We also want for it to become a day when all environmental and nature movements in Sweden unite under a common banner. On this day, everybody from the largest environmental NGO to the smallest local initiative can unite around the importance of biodiversity in a joint effort. On May 22 in 2017, this was made obvious.
The manifest is signed by:
• Ahmed Al-Qassam, chairperson for PUSH Sweden
• Johan Andersson, chairperson for Fältbiologerna
• Magnus Billqvist, chairperson Trollsländeföreningen and coordinator for The Swedish Society for Nature Conservation in Skåne
• Pia Björstrand, spokesperson for Klimataktion
• Yvonne Blombäck, chairperson for Club300, Sweden
• Christer Borg, secretary general for Älvräddarna
• Hjalmar Croneborg, chairperson for The Swedish Mycological Society
• Henrik Ekman, author, nature photographer, show host and speaker on SVT Natur
• Martin Emtenäs, TV show host, author and nature profile
• Malena Ernman, artist and WWFs environmental hero of the year 2017
• Anders Geidemark, nature photographer and author, chairperson for Naturfotograferna and curator at Naturfotografiska
• Göran Greider, debater, journalist and author
• Erik Hansson, initiator and editor in chief for Natursidan.se
• Lo Jarl, executive for Naturarvet
• Dennis Kraft, chairperson for BirdLife Sweden
• Rebecka Le Moine, initiator, biologist and WWFs environmental hero of the year 2017
• Allison Perrigo & Alexandre Antonelli, Gothenburg Global Biodiversity Centre
• Frode Pleym, director for Greenpeace, Sweden
• Gigi Sahlstrand, award-winning professional birdwatcher
• Johanna Sandahl, chairperson for The Swedish Society for Nature Conservation
• Parul Sharma, human rights lawyer and chairperson for Agenda 2030 delegation
• Linda Strand, chairperson for The Swedish Entomological Society
• Tom Svensson, award-winning nature conservation photographer
• Andrea Söderblom-Tay, chairperson for Friends of the Earth, Sweden
• Eva Waldemarson, chairperson for The Swedish Botanical Society
• David van der Spoel, spokesperson for Protect the Forest, Sweden
• Didrik Vanhoenacker, biologist at Museum of natural history, Stockholm
• Staffan Widstrand, Founder of The Swedish Ecotourism Society, Wild Wonders of Europe, Wild Wonders of China and Rewilding Europe.
• Håkan Wirtén, Secretary General, WWF Sweden